Help Protect Your Investment in CiviCRM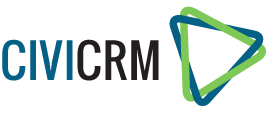 By safeguarding your investment in CiviCRM, you're protecting your OWN investment in your technical infrastructure. Join us this Giving Tuesday (Dec 2), as we partner with the CiviCRM community to sustain the CiviCRM project.
Giving Tuesday is a global, open movement that celebrates individuals, corporations, nonprofits, communities... that give back in the form of donations, volunteerism, and awareness creation.
Your Nonprofit Organization has Benefited from its Power and Flexibility
CiviCRM allows organizations to become more efficient and effective in achieving its mission. As a CiviCRM user, your organization has benefited from its power and flexibility. Your workflows are streamlined and many administrative, repetitive tasks are reduced. The ability to have a holistic view of your constituents is enhanced, thus, making it easier to move them up the engagement ladder. Since its inception, CiviCRM has evolved, and with every new release, features that are requested by you, have been added.
CiviCRM is sustained by Voluntary Contributions:
Similar to your organization, CiviCRM is sustained by voluntary contributions, so the stability of the software, development of new features and compatibility with constantly changing technology depends heavily on donations from generous supporters like you.  Donate now so that CiviCRM can continue to grow alongside the needs of your organization.